November 15, 2023
Gulf Capital's ART Fertility Clinics Appoints Seasoned Industry Veteran, David Jimenez, to its Board of Directors as it Expands Operations across the Gulf Region and India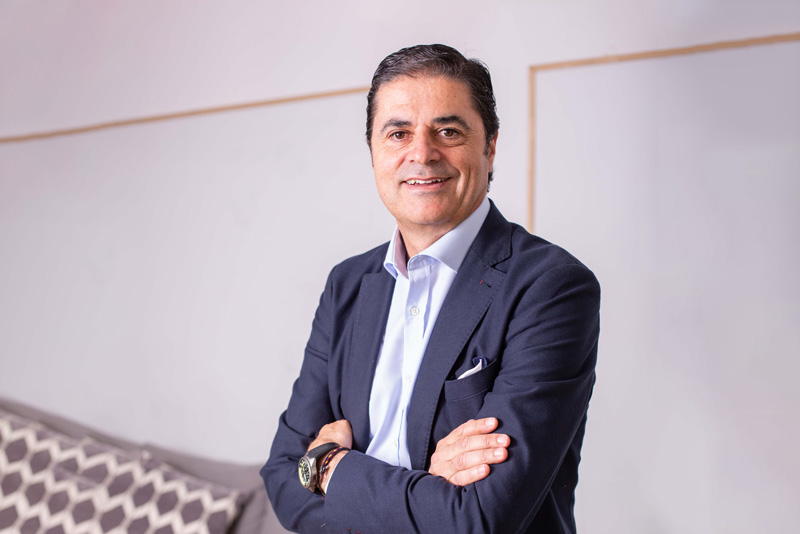 ART Fertility Clinics, the leading provider of Fertility Services in the Middle East and India, announces the strategic appointment of David Jimenez to its Board of Directors. A portfolio company of Gulf Capital, ART Fertility Clinics is renowned for its high success rates, proprietary research and innovations, and a commitment to providing the highest quality of care.
Since its inception, ART Fertility Clinics has been at the forefront of Fertility and Reproductive Health, offering advanced treatments and personalised care under the leadership of CEO Mr. Suresh Soni and Group Medical Director Professor Dr Human Fatemi. The clinics have seen a swift expansion from their GCC roots into the Indian subcontinent, with plans to extend services further around the globe. With a team of highly skilled physicians utilising state-of-the-art technology, ART Fertility Clinics is dedicated to providing the highest level of compassionate and individualised care.
David Jimenez is a seasoned executive with extensive experience in the healthcare industry, including a decade-long tenure as CEO of Igenomix, a global leader in Advanced Molecular Diagnostics in the field of Reproductive Medicine. With his strategic acumen, deep industry expertise and vast international experience, David's presence in the Board will be invaluable in ART Fertility Clinics' ambitious expansion across multiple geographies and new services.
As the former CEO of Igenomix, David oversaw the company's meteoric rise from a single lab in Spain to a global entity with 26 laboratories worldwide. Under his guidance, Igenomix, which originated as a spin-off from IVI, flourished to become a leading provider of genetic testing services in Reproductive Medicine. Starting from the spin-off from IVI in 2011, David steered the company through three significant transactions including its acquisition by Charme Capital partners in 2016, a subsequent sale of a majority stake to EQT, the global private equity investor, and finally culminating in its sale to Vitrolife in 2021 for US$1.5 billion.
Having earned a degree in Business Science and an MBA from ESADE Business School, David has over 30 years of extensive international experience in both consumer goods and healthcare industries and has demonstrated his leadership abilities across Europe and the Americas, including the Middle East, Switzerland, USA, Mexico, and Spain. 
Prior to his time at Igenomix, David served as Managing Director of Corporacion Dermoestética, a leading provider of Cosmetic Surgery and other medical treatments in Spain and Portugal from 2008 to 2011. He also held a series of senior positions at Philip Morris International, including Marlboro Brand Manager for Spain and Mexico and Business Development and Planning Manager for the Latin America Region.
David Jiminez said: "Joining the ART Fertility Clinics' Board of Directors is a privilege and an opportunity to contribute to a field that has a profound impact on people's lives. The clinic's dedication to excellence and its patient-first approach resonates deeply with my professional philosophy. I am eager to help ART continue its journey as a global leader in fertility care."
Dr Karim El Solh, CEO of Gulf Capital and Chairman of Art Fertility, added: "David Jimenez's vision and leadership have been transformational in the healthcare sector. His experience in building Igenomix into a world leader in its field is invaluable. We look forward to welcoming him to the Art Fertility Board where he can bring a wealth of experience and help us accelerate the growth of our platform." 
"We value Mr Jimenez's leadership and international perspective. His deep understanding of the healthcare landscape will be a significant asset as ART Fertility Clinics continues to expand globally," said Suresh Soni, the Global Chief Executive Officer, ART Fertility Clinics. "We are thrilled to have such a visionary joining our ranks."
Professor Dr Human Fatemi, Group Medical Director, also said: "David Jimenez joining our board is a testament to ART Fertility Clinics' commitment to excellence. His profound insights into healthcare advancements will undoubtedly enrich our clinics' capabilities and help us set new benchmarks in fertility care."
Hazem Abu Khalaf, Managing Director at Gulf Capital, added, "We are delighted to have David join us on the board of ART Fertility. His addition underlines ART's commitment to building a best in class organisation. Both Gulf Capital and ART's management will benefit from his insights and his extensive international experience to accelerate ART Fertiltiy's growth trajectory and further cement its position as the leading fertility treatment provider in the region."