October 3, 2023
Gulf Capital's CWB Group Acquires Hahn & Hahn, a leading African Intellectual Property Services Provider, Expanding the Super-Regional IP Leader's Operations to 100 Countries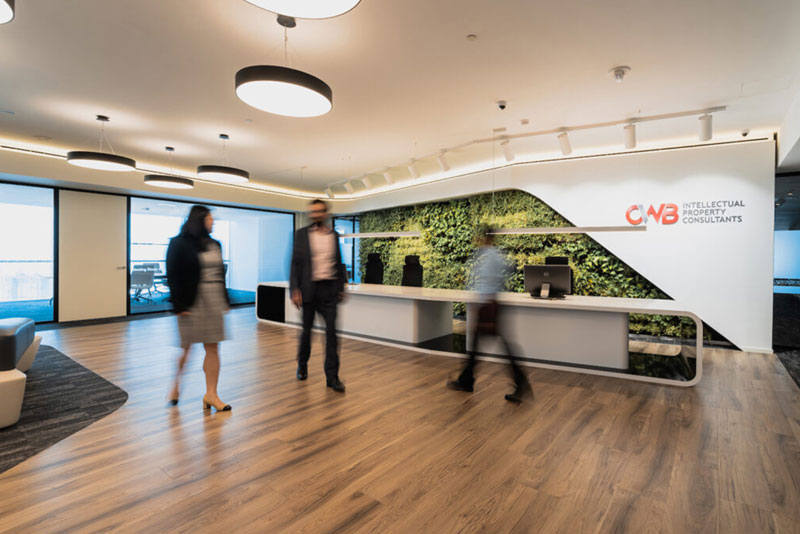 Gulf Capital, one of the largest and most active private equity firms investing from the GCC to Asia, announced today that its portfolio company, the CWB Group, has acquired a majority stake in Hahn & Hahn Group to form an unrivalled super-regional firm servicing and managing intellectual property portfolios of global clients across the Middle East, Africa, Eastern Europe, and Central Asia. From its 29 offices, the combined full-service firm will be in the unique position of providing clients with the full suite of IP services across the 100 countries it focuses on. The CWB Group has become today a true global leader in IP services.
Founded in 1951, H&H is a leading intellectual property service provider headquartered in Pretoria, South Africa and operating across the African continent. H&H has unique patent and trademark expertise, having represented many of top tier international companies across Africa. Since the 1950s, Hahn & Hahn Group (H&H) has built a network of offices and well-vetted agents on the continent through both organic and inorganic activities. H&H brings with it a team of experienced staff with over 100 years of intellectual property experience and a strong technology platform.
The acquisition of H&H by CWB builds on the recent acquisition in February 2023 of Petošević, a leading intellectual property services provider with its head office based in Luxembourg providing intellectual property and related services across Eastern Europe and Central Asia. These strings of acquisitions reinforce the vision of providing CWB's ever-growing client base with regional and local expertise through a single firm, unrivalled in its geographical coverage, depth, and quality of service. In addition to the expanded geographical coverage, H&H complements CWB through the addition of unparalleled patent expertise that can further support the firm's clients across the jurisdiction. As one firm, CWB adds new, like-minded partners to an impressive roster of founders and IP professionals that share values, culture, and the vision of creating a unique client-centric firm providing consistent high-quality IP services across 100+ geographies through a single point of contact.
Dr. Karim El Solh, Co-Founder and CEO of Gulf Capital, said: "Gulf Capital has created a distinguished track record of building global leaders out of the Gulf region. No company exemplifies our global ambitions better than the CWB Group which operates today in over 100 countries. The acquisition of a majority stake in Hahn and Hahn by the CWB Group gives the company exposure to the all-important and fast growing African continent. We warmly welcome all the management team of Hahn and Hahn to the CWB family."
Victor Williams, Director at H&H, said: "We are extremely excited about our partnership with CWB. This is a special opportunity for H&H, playing an integral part in the formation of an IP firm like no other. CWB recognises that innovation is borderless and sees the importance of protecting the rights of inventors around the world. With our geographical and patent expertise, our combination further complements and strengthens our value proposition to the firm's combined clients."
Halim Shehadeh, Chief Executive Officer and Founder of the CWB Group, said: "We previously operated solely in the Middle East and North Africa. With Petošević acquisition, we expanded our reach to Eastern Europe and Central Europe and Central Asia, but with the addition of H&H, we now have invaluable and very much coveted coverage of the entire African continent, a diverse region that is evolving at a very fast rate. No other IP firm today offers the global coverage and the on-the-ground service across 100 countries offered by CWB.  We are excited to welcome the partners of H&H into our CWB family as we continue to work on building the next generation super-regional IP firm."
Mohammad Madani, Managing Director, Gulf Capital, concluded: "At Gulf Capital, our goal is to accelerate the growth of our portfolio companies through ambitious buy and build strategies and by bringing together determined and like-minded decision makers. We believe that we have found the right partners in CWB, H&H, and Petošević who together can execute the strategy to transform the IP service industry in growth markets globally. Through these strategic acquisitions and industry consolidation, the CWB Group today offers unparalleled IP services across multiple regions, rooted in local expertise and a large network of on-the-ground offices, critical differentiators when it comes to navigating varying legal frameworks across growth markets."