May 07, 2018
Gulf Capital Acquires a Strategic Stake in Geidea, one of the Largest Financial Technology Companies in Saudi Arabia
Total transaction value exceeding one billion Saudi Riyals
President and Founder of Geidea: Our goal is to transition to cashless cities by modernizing financial technologies and increasing transparency in line with Vision 2030
Gulf Capital, one of the largest and most active alternative asset managers in the Middle East, today announced that it has acquired a strategic stake in Saudi Geidea, the leading provider of electronic payment solutions and financial technologies in the Kingdom of Saudi Arabia, for a total transaction value exceeding one billion Saudi Riyals. The deal constitutes the largest acquisition in the Saudi Fintech sector to date.
The transaction comes just days after the launch of an initiative by the Saudi Arabian Monetary Authority aiming to promote financial technology in the Kingdom and to transform Saudi Arabia into a destination for Fintech innovation, by providing a booming ecosystem driven by local and global players. Saudi Fintech strives to achieve this goal by bringing together both public and private companies to encourage innovation and increase knowledge of Fintech and by supporting the growth of small and medium companies working in Fintech.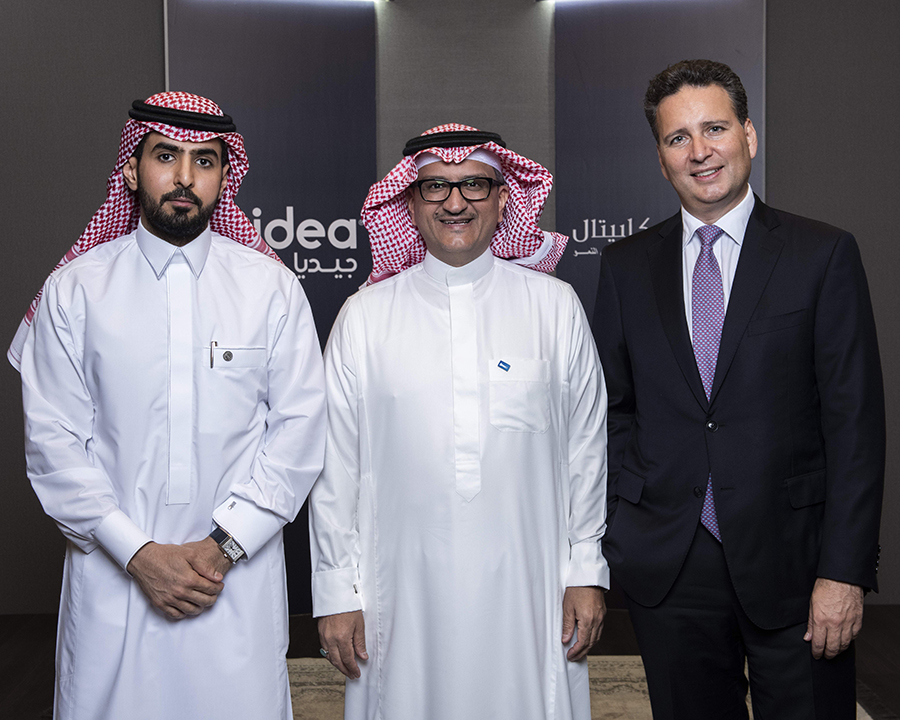 Dr Karim El Solh, Chief Executive Officer of Gulf Capital, said: "We are delighted to partner with Geidea, the leading payment solutions company in Saudi Arabia and to help support it on its ambitious growth and expansion plans.  In a relatively short period of time, Geidea has emerged as the market leader in the financial technology sector in Saudi Arabia, paving the way for more financial institutions and businesses in the Kingdom to adopt Saudi Arabia's Vision 2030 of achieving far-reaching economic prosperity and moving towards a cashless society. Geidea's digital technologies also fuel the growth of the banking sector and the retail sector by providing digital financial transactions and the rapid transitioning to electronic payment systems. I look forward to working with Geidea towards achieving its vision of becoming the leader in the payment technology sector in the GCC region.'
Abdullah Bin Faisal Al-Othman, founder and president of Saudi Geidea, said: "The reliance of financial institutions on financial technology in order to further develop and grow is a fundamental pillar for shaping the future of Saudi Fintech in light of the Kingdom's clear goal of achieving cashless cities to drive economic growth. This deal is a major step in supporting investments in these areas with the aim of providing real digital transformation in financial services within Saudi Vision 2030's targets. We are confident that financial technology will make financial services faster, easier and less costly."
This deal is the fifth investment for Gulf Capital in the technology sector and is part of its efforts to develop the payment and digital financial transaction sector in the GCC.
Abdullah Hamad Al-Fozan, Chairman of KPMG Al Fozan & Partners, the business consultants for Saudi Geidea, said: "We are delighted with the success and growth of Geidea in the Fintech sector. We have always stressed that financial technology is an innovation enabler which will lead to tangible change in business models, one of the targets of Saudi Vision 2030. We are confident that this strategic partnership between the two companies will be effective and will contribute to improving the infrastructure of the Saudi economy.
Abdullah Shahin, Managing Director at Gulf Capital, added: "Geidea has been driving the transformation of banking and traditional retail towards electronic payment, with the full support of SAMA. The company is striving to drive the transformation towards a society that implements electronic payments rather than cash transactions. With this aim, it has developed affordable but high quality systems and devices. We look forward to working closely with Geidea and to supporting its ambitious growth and regional expansion plans."
Geidea is a Saudi company established in 2008 with branches in Jeddah, Dammam, Abha and Tabouk in addition to 35 maintenance centers in different areas of the Kingdom. The company also has a research and development center in Bangalore, India and over 500 experts and specialists in providing IT solutions and was able in a short time to achieve substantial growth and to reach a leadership position in providing integrated financial solutions and to attract a large number of clients to its customer portfolio in the banking and retail sectors in the Kingdom, making it the primary provider of electronic payment solutions. Geidea also received a number of certificates of appreciation from SAMA, Visa Card and Mastercard for its exceptional products and its dedicated and always available technical support staff in Saudi Arabia.
Gulf Capital is one of the leading alternative asset management firms in the Middle East, investing across several asset classes including Private Equity, Private Debt and Real Estate and currently manages over AED 14.7 billion (US$4 billion) of assets across 10 funds and investment vehicles. Gulf Capital's mission is to grow capital and build value with world-class expertise and best practices to generate sustainable superior performance for all stakeholders.