May 05, 2018
Gulf Capital Awarded "Best Private Debt Provider" at Banker Middle East Industry Awards 2018
Gulf Capital, one of the largest and most active alternative asset managers in the Middle East, was Thursday awarded as the "Best Private Debt Provider" in the region at the Banker Middle East Awards. The awards, which were handed over to the winners in Dubai, recognised the best performers in a range of categories in the banking and finance industry. The ceremony was attended by top industry executives and leaders from the Arab World, including the Gulf Cooperation Countries (GCC), Levant and North Africa, and from around the world.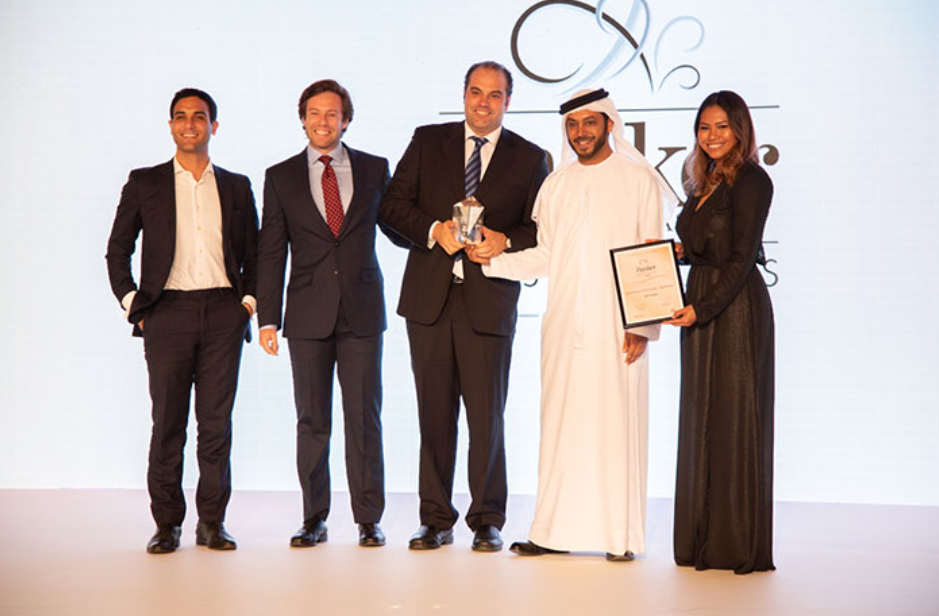 Reflecting on the award, Dr. Karim El Solh, Chief Executive Officer at Gulf Capital, said: "We are immensely proud to have won this award and to be recognised as the "Best Private Debt Provider" in the region. This year has been quite active for the Private Debt team at Gulf Capital. We have completed six transactions across the Middle East, Turkey and Africa (META) region, in the consumer, oil and gas, logistics, industrials, manufacturing and petrochemicals industries. Our Private Debt business has become the provider of choice of growth capital for entrepreneurs seeking to take their companies to the next level. We see this award as a fitting testament to our strong deployment productivity and to the momentum we have gathered over the last year."
Walid Cherif, Senior Managing Director Private Debt at Gulf Capital, added: "Gulf Credit Opportunities Fund II provided over AED 327 million in private debt through six investments in Jordan, Egypt and Turkey. The fund also completed its first private debt transaction in sub-Saharan Africa in Q4 2017. This transaction marked a new milestone for Gulf Capital for being our first transaction in that area."
Now in its 19th year, the Awards nominees are shortlisted by a panel of leading industry experts from a diverse range of disciplines, and votes are cast for winners by the more than 70,000 registered users of CPI Financial products and services.