December 17, 2015
Investing in Turkey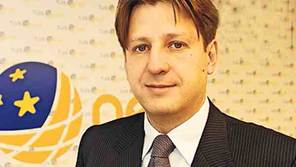 Twenty years ago, Cem Celebiler was an MIT graduate working as an IT consultant and, as he recalls, "a bit bored with my job". So, like other tech entrepreneurs before him, Mr Celebiler decided to strike out on his own.

But, unlike most of his peers, Mr Celebiler steered clear of Silicon Valley and instead chose his native Istanbul — then a distant digital outpost with little interest from venture capital and a restrictive regulatory environment — as the ground for his first venture.

Mr Celebiler, 44, now runs the internet service provider TurkNet, one of the country's fastest growing IT companies. "It was a leap," he says, walking through an office that now houses 250 staff.

As in any tech start-up, there is the requisite foosball table. But there is also a portrait of Ataturk, the founder of modern Turkey. When, in 1996, Mr Celebiler returned to the city of his birth, he saw potential in the many companies that barely used IT. Today, while still dwarfed by the state-controlled Turk Telekom, TurkNet is growing fast.

Its retail base has grown from 60,000 to 180,000 customers since the beginning of 2014, he says, and the goal is to hit 500,000-600,000 before 2020. It also serves more than 25,000 business customers and Mr Celebiler expects revenues of about $60m this year.

"In the last couple of years the growth opportunities have increased," he says. Unlike many European countries, he notes, Turkey has a relatively young population and its households are becoming both smaller and more numerous, which means more customers for broadband service.

TurkNet's success has been helped by the deregulation of the industry over the last two decades. "When I think back to when we started, it's like night and day," Mr Celebiler says.

A first foothold came in the late 1990s, when Turk Telekom decided it would allow outside companies including Mr Celebiler's start-up, Netone Telekom, to provide dial-up internet services as long as they used Turk Telekom's infrastructure.

If you lose out on the smaller companies, you lose dynamism. – Cem Celebiler

Netone rode out the dotcom bust of 2000 that cleared the internet landscape in the US and Europe. Prospects brightened as Turkey continued to open the sector, alongside its campaign for EU membership beginning in late 2005. That meant that Netone could build its own infrastructure and offer new services.

That prospect helped to attract a $12.5m investment in 2007 from Novator, a private equity fund controlled by Thor Bjorgolfsson, one of Iceland's richest men, which Mr Celebiler used to acquire Turk.net, a popular web portal. Simplicity has been TurkNet's hallmark. It offers retail customers three packages, named for the ways Turks take their coffee — sade, orta or sekerli (plain, medium or sweet).

But alongside the growth, there are frustrations. TurkNet regularly finds itself in court in disputes with Turk Telekom. Having recourse to the European Court of Justice might help. That would be "a real benefit to EU accession," says Mr Celebiler.

Turkey's financial system is also in need of expansion, he says. While large companies are served by sophisticated bankers, smaller ones make do with lenders who are often averse to risk and unfamiliar with the digital economy.

That is one reason, Mr Celebiler believes, Turkey has a handful of world-class companies and many tiny businesses but relatively few of TurkNet's dimensions. "If you lose out on the smaller companies, you lose dynamism," he says.