May 31, 2015
Gulf Capital Receives Dual Recognition for "Best Credit Fund" and "Best Private Equity Firm" in the Middle East at the Banker Middle East Industry Awards
Abu Dhabi – Gulf Capital, one of the largest and most active alternative investment firms in the Middle East, received dual recognition at the Banker Middle East Awards yesterday when its flagship GC Credit Opportunities Fund I was voted as the "Best SME Credit Fund" in MENA and when the firm received the "Best Private Equity Firm" accolade for the 5th year in a row. The prestigious Banker Middle East Industry Awards ceremony was attended by prominent industry leaders and banking and finance experts from the Arab World, including the Gulf Cooperation Countries (GCC), Levant and North Africa, and from around the world.
Both awards for the "Best SME Credit Fund" and "Best Private Equity Firm" in the Middle East were presented to Dr Karim El Solh, Gulf Capital's Chief Executive Officer along with the Gulf Credit Partners and Private Equity teams.
Commenting on the dual recognition, Dr. Karim El Solh, said: "We are extremely proud to have our Credit and Mezzanine Fund be recognised as the leader in its field and for our Private Equity business to maintain its regional leadership position".
Walid Cherif, Managing Director and Head of Gulf Capital's Gulf Credit business, added: "It has been a very active year for Gulf Credit Partners which manages the GC Credit Opportunities Fund I. In less than 3 years, we invested more than AED 700 million (US$190 million) in the region, which proves our ability to deploy substantial investments in the fast growing MENA region, while maintaining our discipline and achieving our target returns. The need for cash-flow based financing continues to grow and companies in our markets are facing a limited amount of supply of flexible and bespoke financing. We are well positioned to address that financing gap and support growing mid-size businesses with their expansion and acquisition strategies."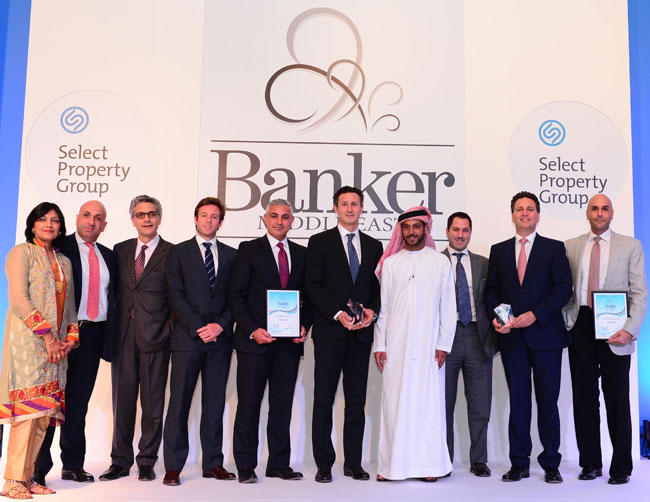 Mr. Cherif added: "The Fund recently committed AED 92 million (US$25 million) to Amak Petroleum, a leading provider of integrated petroleum services for the onshore and offshore sectors in Egypt, to help fund its growth capital requirements at a promising time for Egypt's revitalized oil & gas sector. Another recent investment is the AED 110 million (US$30 million) structured preferred equity of Evolvence Knowledge Investments Limited ("EKI"), a fast growing operator of private schools and nurseries in the GCC including the renowned Repton School Dubai. We also finalised this week a AED 92 million (US$25 million) growth financing to Carbon Holdings, a petrochemicals company based in Egypt. Following these new investments, Gulf Credit Partners Fund I is today fully invested in some of the fastest growing and most defensive industries across the region, including healthcare, education, power, oil and gas, petrochemicals and business services. Gulf Credit Partners has developed a unique expertise and track record in financing the growth aspirations of promising businesses across the Middle East and Turkey."

Dr Karim El Solh added: "Over the last year, Gulf Capital has been particularly active across both businesses, raising funds, investing in landmark transactions as well as completing some of the most successful industry exits in the region. Our private equity portfolio companies are all expanding rapidly across the region and registering robust growth. We are particularly proud of our successful closure of GC Equity Partners III at AED 2.76 billion (US$750 million), the largest private equity fund raised in the Middle East over the last three years. Fund III will continue our investment strategy of making control-oriented growth buyout investments in the GCC and Egypt."

He added: "Our previous private equity GC Equity Partners II is already generating strong attractive returns, positioning it amongst the best performing funds in emerging markets. Gulf Marine Services, the leading jack up barge operator where Gulf Capital owned an 80% stake, was one of the most profitable exits in the Middle East, culminating in a successful IPO on the London Stock Exchange. This global IPO was followed up with the landmark sale of a 38.4% strategic stake in Metito, the leading emerging markets water company, to Mitsubishi Corporation and Mitsubishi Heavy Industry, generating a return of over 3.5x on our original invested capital. Gulf Capital was also busy on the investment side with the leveraged buy-out of Destination of the World, the leading hospitality distributor and the acquisition of a strategic stake in Middle East Glass, the leading Egyptian glass bottling company. 2015 started off with a strong momentum with a highly successful fundraise and a growing pipeline of potential new acquisitions. We are looking forward to yet another busy and productive year."

Organised by CPI Financial, the Banker Middle East Industry Awards is the region's leading financial event where individual and corporate entities are acknowledged for their distinctive performance in the banking and finance industry. This year, the nominations came from across the GCC region including the United Arab Emirates, Qatar, Saudi Arabia, Oman, Kuwait, Bahrain, Jordan, Palestine and Lebanon representing more than 200 institutions. The awards cover a variety of financial services including retail, corporate, investment, private banking, asset management, fund management, finance companies and consultancy practices.