March 12, 2015
Gulf Capital-ADMAF Creativity Award 2015 Honours Young Emirati Artists as Part of Abu Dhabi Festival's Community & Education Programme
In support of Abu Dhabi Music & Arts Foundation's (ADMAF) commitment to education, the Gulf Capital-ADMAF Creativity Award 2015 yesterday honoured young Emirati talent at the Majlis of H.E. Sheikh Nahyan Mubarak Al Nahyan, Minister of Culture, Youth & Community Development, ADMAF Patron and President.
The winner, Ayesha Jassim Albadi, a student from Zayed University Dubai, was celebrated along with runners up, Hessa Al Ajmani and Alia Obaid Al Shamsi, also from Zayed University, Dubai, for their stunning visual art submissions.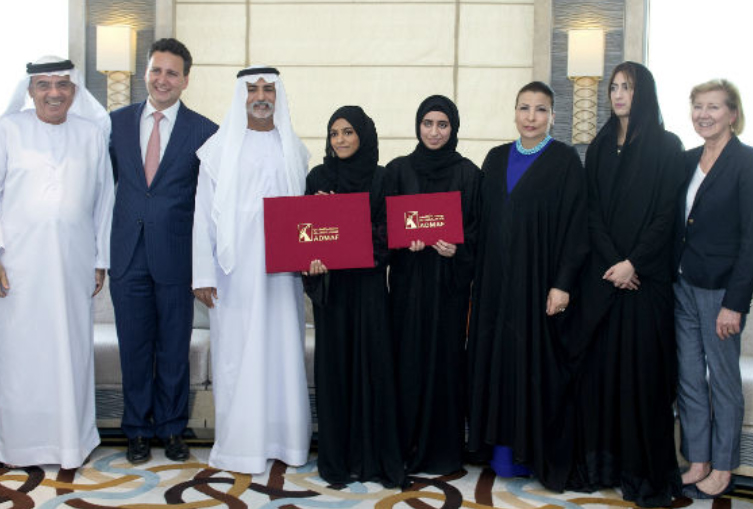 Present at the ceremony was H.E. Hoda I. Al Khamis-Kanoo, Founder of the Abu Dhabi Music & Arts Foundation (ADMAF) and the Abu Dhabi Festival Dr. Karim Al Solh Co-founder and CEO of Gulf Capital, and ADMAF advisors, H.E. Zaki Anwar Nusseibeh, Sheikha Noor Fahim Al Qasimi, and Mary Corrado.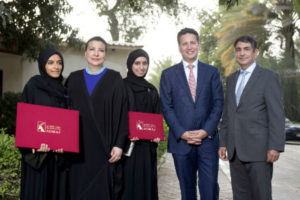 Dr Karim El Solh, Chief Executive Officer of Gulf Capital said: "The Abu Dhabi Festival continues to inspire Emirati youth to excel in education, culture and arts. Gulf Capital is proud to be supporting and empowering the youth of the country across all its social responsibility programmes through valuable partnerships with non-government organisations, like ADMAF, that are bringing effective positive and sustainable change."  
Established in 2004 as part of Abu Dhabi Festival's Community & Education programme to support young national talent in the visual and performing arts, literature and film, the Creativity Award offers a total prize of AED 10,000 as an award for a young artist able to demonstrate outstanding creativity.
In identifying and nurturing young talent, Gulf Capital has worked with ADMAF as part of the Abu Dhabi Festival for four consecutive years to help inspire young students to develop their talent and to pursue careers in the arts.
Further information can be found on the Festival website: www.abudhabifestival.ae.