December 14, 2014
Gulf Capital completes an investment in Amana Healthcare to increase its exposure to the fast growing healthcare sector in the Gulf region
Investment supports Amana Healthcare's growth ambitions in advanced medical care.
Gulf Capital, one of the leading and most active alternative asset managers in the Middle East, has successfully completed an investment in Amana Healthcare. Amana Healthcare is a leading provider of long-term medical care and post-acute rehabilitation to UAE nationals. Gulf Capital provides financing to growing companies in the Middle East, North Africa and Turkey through a variety of funds.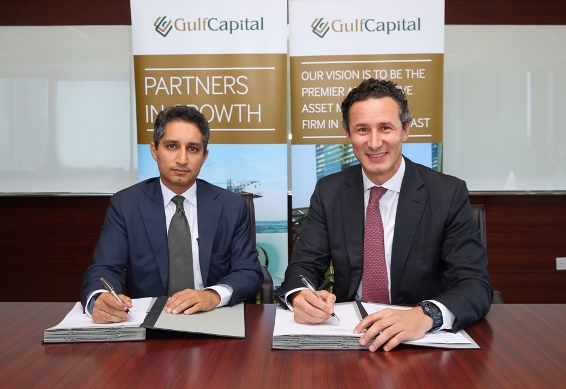 Dr. Karim El Solh, Chief Executive Officer of Gulf Capital, said: "This investment by Gulf Capital will assist Amana Healthcare in realising its tremendous growth potential in this critical sector of specialised healthcare. Its strong management and proven track record of delivering best-in-class services are the precise qualities that Gulf Capital seeks in a business partner. We are proud to be partnering with Amana Healthcare as the leading provider of long-term medical and rehabilitation services in the GCC region.  This strategic investment continues Gulf Capital's strategy of increasing exposure to fast growing and defensive sectors such as healthcare in the Gulf region."
Improving access to high-quality healthcare is a long-standing priority of the UAE government. Significant public and private investment continues to fuel tremendous growth of the industry; in Abu Dhabi alone, healthcare expenditure increased by 25% annually since 2010, with an expected 11% annual growth rate through 2020. Currently however, there remains a dearth of specialised centres such as those established by Amana Healthcare, especially those addressing the unique needs of UAE nationals. These services are expected to benefit from both the overall growth in healthcare spending, as well as the increasing preference of healthcare regulators towards high-quality, private providers for certain specialised services.
Ali A. Hashemi, Co-founder and Executive Director of Amana Healthcare, said: "This investment from Gulf Capital will expedite Amana Healthcare's plans to deliver best-in-class, long-term medical care and post-acute rehabilitation to the citizens of the UAE. The team at Gulf Capital has demonstrated a sound understanding of our business and our strategic growth plans. We are delighted to partner with Gulf Capital as we expand Amana Healthcare's services throughout the region."
Walid Cherif, Managing Director at Gulf Capital stated: "We are very pleased to partner with the founders of Amana Healthcare, who successfully launched their first long-term healthcare facility in Al Ain in 2013 and their second facility in Abu Dhabi in 2014. Amana Healthcare's high-calibre management is committed to best-in-class operational practices, as evidenced by its current facilities. We believe Amana Healthcare is well positioned to provide much needed healthcare services in the UAE and the MENA region broadly in its world-class facilities."
Mark McGourty, CEO of Amana Healthcare said: "The healthcare market in the UAE has evolved rapidly. Amana Healthcare continues to work closely with regulators, patients and their families, to tailor optimal healthcare solutions for all stakeholders. We seek to set a quality benchmark for every service we provide, and to do so in an efficient, caring and culturally appropriate manner."
Walid Cherif concluded: "Gulf Capital's investment in Amana Healthcare is another significant move towards investing in successful businesses with strong management teams in the MENA region and Turkey. The investment in Amana Healthcare adds to Gulf Capital's diversified portfolio of defensive investments in highly promising companies. It represents a significant achievement for Gulf Capital and another important step in the development of the regional financing markets."
Coverage:
Al Bayan
Al Ittihad
Al Khaleej
Khaleej Times
The National