October 08, 2012
Gulf Capital Supports Operation Smile UAE campaign in Jordan
Gulf Capital, the leading and most active alternative investment firm in the region, today announced that the Firm and its employees will co-sponsor the current campaign for Operation Smile UAE in Jordan. Operation Smile UAE will provide free, corrective surgeries to 120 children born with facial deformities in Jordan. Gulf Capital and its employees sponsored the total number of surgeries planned for Jordan, or 120 "Full Smiles".  Operation Smile UAE provides free surgeries to repair cleft lip, cleft palate and other facial deformities for children in the region and around the globe.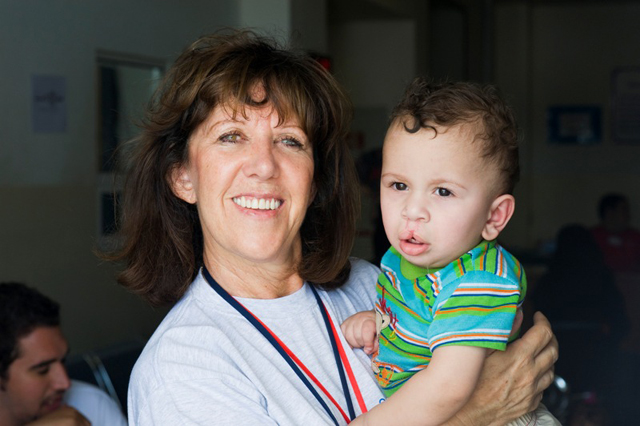 The week-long medical mission by Operation Smile, continuing till June 27, will mobilise up to 45 medical volunteers from the UAE  and around the world who will be travelling to Jordan to provide surgeries to approximately 120 children suffering from facial deformities. The team will consist of surgeons, pediatricians, aestheticians, dentists, bio-medical technicians, child-life support doctors and nurses, along with medical and community volunteers from Jordan to assist the mission.
Morag Cromey-Hawke, Executive Director of Operation Smile UAE, said: "We are extremely thankful for the support we have received so far from our sponsors and partners. We hope to continue raising awareness about facial deformities in newborn children throughout the Arab region and beyond and to help offer corrective surgeries for as many needy children as possible for many years to come. Our mission to Jordan would not have been possible without the support of our donors and sponsors. I would like to specially thank Gulf Capital and its employees for their generous contribution. At Operation Smile UAE, we believe that every child deserves a smile, and this mission will be a life-changing experience for 120 Jordanian children born with cleft lips and cleft palates."
Dr Karim El Solh, Chief Executive Officer of Gulf Capital said: "Gulf Capital is delighted to be supporting this significant and extra-ordinary mission Operation Smile UAE which is expected to transform the lives of 120 underprivileged children. The work of Operation Smile UAE is worthy and valuable and will certainly go a long way in helping many children around the world get back social acceptance and a normal life."
Gulf Capital's support is in-line with the Firm's ongoing commitment to invest in meaningful initiatives that contribute to the social welfare of its communities
Operation Smile UAE is the initiative of Shaikha Al Yaziya Bint Saif Al Nahyan, wife of Minister of Foreign Affairs, Shaikh Abdullah Bin Zayed Al Nahyan, who is the patron of the UAE chapter of the global Operation Smile organization. Since its inception 18 months ago, the UAE Charity has brought "Smiles" to over 550 children through the funding of six different missions around the world including Morocco, China, and the Philippines.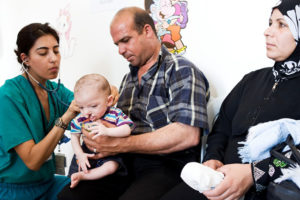 Operation Smile UAE brings together medical practitioners from the UAE and across the globe in its bid to offer free surgeries to children with facial deformities. The surgeries offer immediate and life-altering results, giving hope and social acceptance back to children and their families.
Gulf Capital has been a consistent supporter of meaningful causes, targeting various sectors such as education, healthcare, water and the environment. This year, the Firm has been working alongside government organisations and non-profit, Non-Government Organisations (NGOs), such as the Abu-Dhabi based Emirates Foundation for Philanthropy, Abu Dhabi Music and Arts Foundation (ADMAF), the Red Crescent Society, to support their various community projects.
About Gulf Capital
Gulf Capital is a leading alternative investment company focused primarily on investing capital in the GCC region. Incorporated in Abu Dhabi in 2006 as a Private Joint Stock Company, Gulf Capital was established with a capital base of AED 1.225 billion (USD 330 million) from 300 of the most prestigious institutional and individual investors in the Gulf.  The Firm is currently investing its $533 million GC Equity Fund II, raised from regional and global investors. It is focused on acquiring sizeable and controlling stakes in highly profitable and rapidly growing companies within a select number of fast-growing industries in the GCC region. Gulf Capital was awarded the "Best Private Equity in the Middle East" Award by Banker Magazine in 2011. Gulf Capital expanded its alternative asset management platform by entering into the real estate development arena in a joint-venture with the Related Companies, the most prominent US real estate developer, to form Gulf Related. The Firm also recently announced the launch of a Credit and Mezzanine Business to meet the financing needs of fast growing companies across the region. With its private equity, real estate and credit initiatives, Gulf Capital is today one of the largest alternative asset managers in the Middle East. For more information about Gulf Capital, please visit www.gulfcapital.com.
About Operation Smile UAE
Operation Smile is an international children's charity committed to saving lives and allowing children with clefts to smile properly for the first time. We do this by providing free surgeries and after care to those affected. Since our founding in 1982 we have provided more than 200,000 free surgeries to children and young adults around the world and over 2 million comprehensive healthcare evaluations. We have held several fund raising events in the UAE which have helped to raise much needed funds. We also have a busy program of volunteer recruitment as we credential and mobilise medical volunteers for attending overseas missions. In addition to this we have recruited hundreds of volunteers with a wide variety of other expertise to help with every aspect of our organisation. As well as raising funds to carry out overseas missions we put a lot of effort into creating a big social impact here in the UAE. We work hard to increase awareness and raise our profile, to inspire action and to actively participate in our local health communities.