December 14, 2021
Gulf Capital Sees an 83 percent Surge in the Profitability of its Private Equity Portfolio on the Back of Early Prescient Investments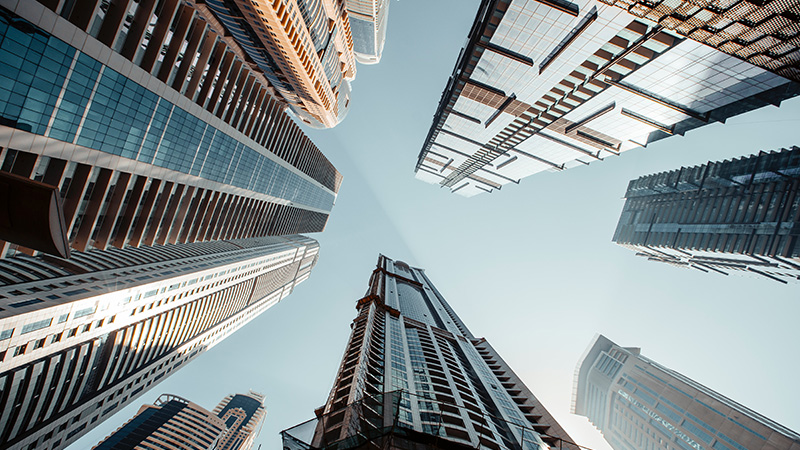 Gulf Capital, a leading thematic alternative investment firm investing across the GCC and Asia, announced today record profitability results for its private equity portfolio over the Last Twelve Month (LTM) ending in Q3 2021.
The fair value of Gulf Capital's $750 Million GC Equity Partners III (Fund III) soared by 67% in the Last Twelve Months, fuelled by the record profitability of its underlying portfolio companies. This strong performance is a direct result of Gulf Capital adopting a thematic investment approach in 2015 and investing early in the sectors of the future, namely technology, fintech, healthtech, healthcare, business services, and sustainability. This thematic investment approach is yielding strong dividends with Fund III portfolio companies reporting, on average, revenue growth of 28% over the last year and a remarkable surge in profitability (EBITDA) of 83% year on year. Ranked by sectoral performance, the fastest growing investments were those in the fintech sector (with EBITDA profitability up 109% year on year), healthcare (up 74%), technology (up 54%), sustainability (up 31%) and business services (up 23%) respectively. Most portfolio companies have exceeded their pre-pandemic 2019 profitability and, in fact, are accelerating their growth in the current environment. Long-term secular trends like the change in consumer behavior, the shift to online ecommerce, the rise of telemedicine and the boom in digital payments during the pandemic are benefitting Gulf Capital's portfolio companies, resulting in a surge in revenues and profitability.
Dr Karim El Solh, Co-Founder and Chief Executive Officer of Gulf Capital, said: "Our switch to thematic investing, as early as 2015, is yielding real dividends with our private equity portfolio seeing all time high record profitability. Our early bets over the last six years on companies operating in the fintech, healthtech, online auctions, healthcare and sustainability sectors are paying off and we are gratified to see an average increase in Fund III portfolio companies' profitability of 83% year on year. Not only have our portfolio companies recovered nicely from the pandemic but they are, in fact, accelerating their growth and beating established budgets. We expect these long-term secular trends to remain for the foreseeable future and for our portfolio companies to continue to benefit from them. Going forward, Gulf Capital is continuously refining and updating its sectoral mapping exercises and evaluating the nascent sectors of the future. Identifying long term trends early on and thematic investing is at the core of everything we do at Gulf Capital."
Gulf Capital also announced expansion plans across Asia and the establishment of a new office in Singapore to cover its Southeast Asia and Indian investments. The Firm is currently hiring a deep bench of Asian private equity and operating experts to effectively connect the Gulf region with the rest of Asia across this fast-growing East-West Asian corridor, named Ascending Asia.
Dr. Karim El Solh added: "Asia has been at the heart of our cross-border expansion strategy for our portfolio companies for the last 15 years. We have closed to date over 14 bolt-on acquisitions, joint ventures and new organic expansions across Asia. As a rule, we encourage all of our portfolio companies to expand across Asia, which is the fastest growing region in the world. The unprecedented growth opportunities presented by the emergence of 'Ascending Asia' have never been greater. Data shows us that 'Ascending Asia' is the engine of global growth over the next 30 years, with the region's GDP projected to grow at more than 2.5x the growth rate of European GDP and 2x the growth rate of US GDP over the next 30 years. It is clear to us and to our global investors that when it comes to long term growth, Ascending Asia is the region to be in."