June 28, 2021
Gulf Capital and MEED celebrate a decade of supporting SMEs in the region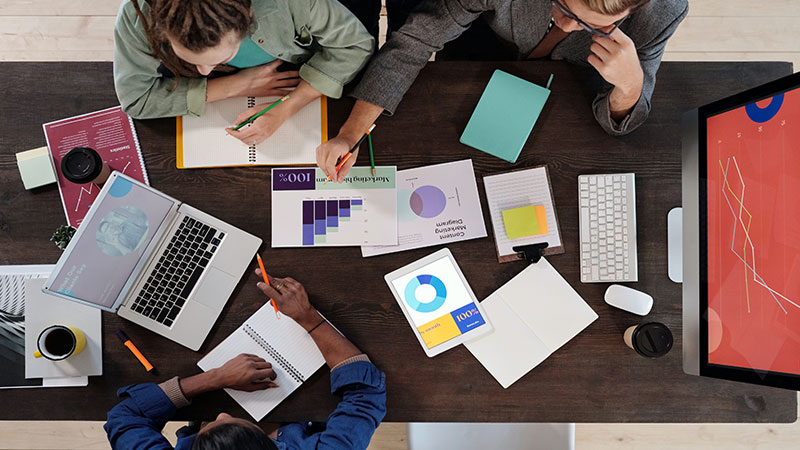 Gulf Capital and MEED have today revealed the agenda / plan for the 2021 edition of their Gulf Capital SME Insights programme. The series of activities curated by Gulf Capital and MEED, now in the tenth year of partnership, aims to help SMEs plan and mobilise sustainable, safe practices and look forward to a decade of future success.
Even amid the economic downturns of the pandemic, Dubai alone saw 42,640 new business licenses being issued in 2020, a 4 per cent increase on 2019. This reflects the ambition and resilience of entrepreneurs who are working hard to ensure the small businesses sector continues to flourish.
The programme will start in July 2021 with Gulf Capital SME Insights LIVE, a virtual series of webinars designed to provide the SME community with information, intelligence and support to achieve their business goals. The first in the series of four webinars will air on 6 July  2021, titled 'Cashflow Strategies' featuring industry leaders from Beehive Fintech, The Benton Group, Smart Start Fund and Gulf Capital who will discuss options and strategies for SMEs as they seek to position their business better
The 2020 edition of Gulf Capital SME Insights Live witnessed an incredible 750 total unique registrations, with a 95% turnout. This year, the webinars and discussions will focus on the importance of investing in the right technology, cashflow management, improving supply chain and logistics, and integrating ESG into business practices
The broadcasts will run till October 2021, while the Gulf Capital SME Insights SUMMIT is scheduled for 8 September 2021. This one-day summit is a virtual conference featuring panel discussions, round tables and networking opportunities for SMEs. The programme is designed to stimulate thought, challenge entrepreneurs and small business owners to re-assess their priorities, and connect with prospective clients, partners, mentors, and investors.
Dr. Karim El Solh, Chief Executive Officer of Gulf Capital said, "I am delighted to celebrate ten years of partnership with MEED and supporting the region's SME community. We are keen to continue providing small businesses with the resources and know-how to succeed in the next decade and beyond.
"Last year was perhaps one of the most challenging times for businesses across sectors. However, we have seen SMEs show incredible resilience, agility, and innovation to succeed and thrive in 2021. Our programme of events will further support businesses with actionable insights, access to expert guidance, and networking opportunities."
Gulf Capital SME Insights programme will conclude with the Gulf Capital SME Awards on 24 November 2021. Celebrating a decade of recognising successful SMEs in the region, the awards give small businesses an opportunity to showcase their business practices, benchmark against peers and gain valuable insights from mentors and judges. Entries are open and can be submitted no later than 24 September 2021.
Richard Thompson, editorial director at MEED added: "Small and medium-sized enterprises (SMEs) are the keys to the UAE's future success," says MEED editorial director Richard Thompson. "Accounting for more than 94 per cent of all companies in the UAE, they are the backbone of the economy. As well as creating new wealth and new jobs, small businesses drive change and innovation. In a future that will be constantly reshaped by technology, the dynamism and agility of SMEs will be the essential ingredient that will ensure that the UAE remains competitive and an attractive place to live."
"That is why MEED is delighted to launch the Gulf Capital SME Insights 2021 programme," says Thompson. "Our decade-long partnership with Gulf Capital has enabled us to help SMEs in the UAE to make high-value connections, to gain important insights, and to unlock the right resources. After the challenges of Covid-19 over the past 18 months, this has never been more needed. We invite all business to get involved in the Gulf Capital SME Insights 2021 programme and make it an important part of their plans for the years ahead."
The programme is supported by – Founding Partner: Gulf Capital; Official Healthcare Partner: Cigna and Official Logistics Partner: FedEx
The virtual broadcasts are free to watch, but pre-registration is required (click here).
Full details on the upcoming programme are available on the Gulf Capital SME Insights website.