February 15, 2021
Gulf Capital becomes first Middle East and Africa signatory of HRH The Prince of Wales' Terra Carta Sustainability Initiative
Gulf Capital, a leading growth markets alternative investment firm, today announced that it has formally joined HRH The Prince of Wales' Terra Carta, which provides a roadmap for businesses to move towards a sustainable future by 2030. Gulf Capital has become the first firm from the Middle East and Africa to join the charter and to commit to its 10-point action plan for sustainability, inclusive of nature, people, equality, and prosperity. It covers ESG and diversity, such as corporate governance, stakeholder engagement, the role of consumers, sustainable energy, scalability, market incentives, and manufacturing processes.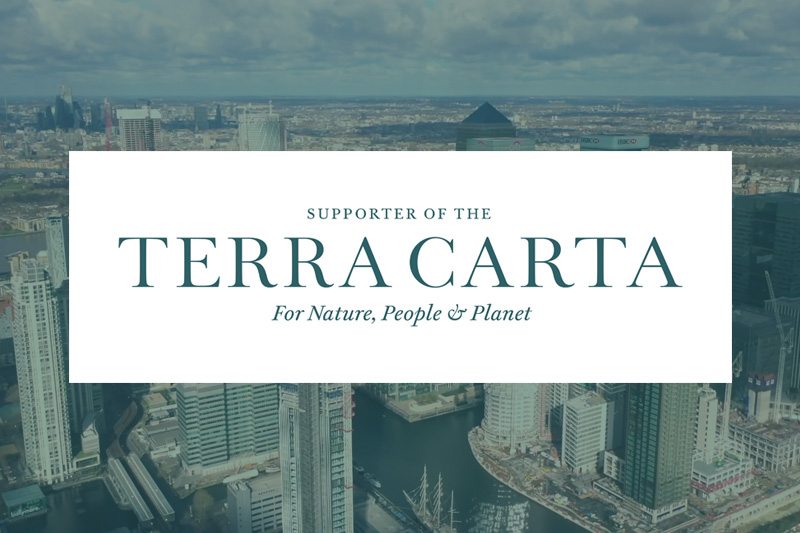 Dr Karim El Solh, Chief Executive Officer of Gulf Capital, joins some of the world's leading CEOs in supporting the charter's vision to help build an inspiring, inclusive, equitable, prosperous, and sustainable future.
"Terra Carta is a pledge to put sustainability at the heart of the private sector. As a signatory to the charter, Gulf Capital voluntarily commits to support international agreements and best practices on sustainability, diversity, equity, and inclusiveness for a prosperous future for people and the planet", Dr Karim El Solh said. He also added: "Gulf Capital has been working towards more tangible ESG goals, implementing systems and processes across our operations and our large portfolio of investments, and we have recently moved to formalising our ESG commitments by becoming a signatory to both the Terra Carta and the United Nations Principles for Responsible Investing ("UNPRI") initiatives. Collaboration amongst peers on a global scale will propel a drive towards collective concrete actions and a more sustainable future for businesses, people and the planet."
Terra Carta was launched on January 11 at the One Planet Summit in France and forms part of Prince Charles' Sustainable Market Initiative (SMI). The initiative connects the public, private, and philanthropic sectors to lead and accelerate the global transition to a sustainable future. In addition to Gulf Capital, the charter has already attracted 183 supporters including the CEOs of Lombard Odier, BlackRock, Unilever, AstraZeneca, Heathrow Airport, the Bank of America, Coutts, Unilever and HSBC.
Terra Carta "puts Nature, People and Planet at the heart of global value creation — one that will harness the precious, irreplaceable power of Nature combined with the transformative innovation and resources of the private sector", said His Royal Highness The Prince of Wales in his announcement.
In November last year, the Firm became a signatory of the United Nations Principles for Responsible Investment (UNPRI) as it incorporates Environmental, Social and Governance (ESG) factors into all its investment and ownership decisions.
Watch the short film showing HRH Prince of Wales giving a personal message on launching Terra Carta