March 19, 2019
Egypt's planned $10bn Tahrir Petrochemicals Complex (TPC) in the Suez Economic Zone will outshine competitors in the Middle East

Egypt's planned $10bn Tahrir Petrochemicals Complex (TPC) in the Suez Economic Zone will outshine competitors in the Middle East as its exports to Europe will be more competitive when it starts up in 2023, according to the chief projects officer (CPO) at producer Carbon Holdings.
First envisaged by Carbon Holdings in 2012, TPC's construction start-up date has been delayed several times.
The guidance in 2018 indicated construction would start in the first quarter of 2019, but the company's chief projects officer (CPO) Peter Skelly confirmed actual construction would start in the fourth quarter.
"The key point about TPC, and why it's been so long in fermentation, is that we are not an ExxonMobil, or a BP [crude oil majors]. We are trying to put together a private-company financed, world-scale naphtha cracker, so we are doing it completely different to crude majors," said Skelley.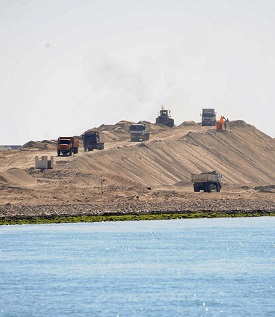 "This is a $10bn project – we had to go out and raise $5.4bn worth of debt, which was closed in June 2018. Since then, we have been working in the equity story, and we are starting works on the site – clearing it, dredging it – and we hope we'll have a financial close by the end of this year. Then, the project will go into construction mode."
Among the lenders are the UK and Germany's export finance bodies, as well as several international banks.
The equity participants in the project will be the International Finance Corporation (IFC), the European Bank for Reconstruction and Development (EBRD), the African Finance Corporation (AFC), and Gulf Capital, among others.
The project would give Egypt its first naphtha cracker, which Carbon Holdings claims would be the stepping-stone for the country to develop more downstream sectors in order to create jobs.
Carbon Holdings plans to build at TPC a cracker processing 1.35m tonnes/year of ethylene, which will be converted into 1.35m tonnes/year of high density polyethylene (HDPE) and linear low density polyethylene (LLDPE).
It will also include 1m tonnes/year of propylene, around 700,000 tonnes/year of polypropylene (PP), 250,000 tonnes/year of butadiene (BD) and between 350,000-550,000 tonnes/year of benzene.
Together with its existing 220,000 tonnes/year of PP at its current facility, Carbon Holdings' PP capacity would rise to 920,000 tonnes/year.
Egypt's economic indicators like unemployment or economic growth matter to Carbon Holdings, because Skelley said he was confident that within 10 years most of the products manufactured by TPC would stay in Egypt as it develops downstream manufacturing.
Egypt, with a population of nearly 100m, had an unemployment rate of 11.8% in 2017, according to the UN's International Labour Organisation (ILO). Youth unemployment stood at 26.7%.
The country's GDP is growing at a 5.5% annual rate, according to the International Monetary Fund (IMF), after the sharp economic slowdown in 2011 and 2012 amid the tumultuous months in which a popular uprising toppled President Hosni Mubarak.
However, despite an improving domestic economy, TPC's focus at first will be export markets.
Nevertheless, by the expected start-up date of 2023 a number of large gas-based, ethane-fed polymers plants in both the Middle East and the US will be up and running, potentially creating overcapacity in the market.
Skelley said that TPC, however, would outshine its competitors due to its privileged access to key markets like sub-Saharan Africa or Europe, despite not having the same cheap feedstock advantage.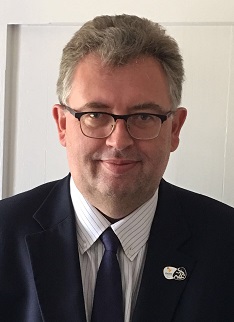 "Don't get hung up on feedstock … The question is what's the delivery cost of that product to other markets? We'll have easy access to sub-Saharan Africa, we can easily do Asia, we can beat Saudi Arabia and UAE in places like Italy or Turkey," said Skelley, pictured.
"For instance, when you look at the cost of moving product out of the Arab Gulf, they have to pay a 6% duty to enter the EU which Egypt doesn't due to the bilateral agreement; when you look at the Suez Canal fees to drive stock to the north of Egypt…"
CRACKER: NAPHTHA VS GAS
In times of natural gas abundance, ethane-based crackers have been the only game in town. Skelley said that TPC had to be crude oil-based naphtha so it could produce the wider range of products the Egyptian economy needs, and even went as far as saying that "the last great gas crackers" are probably being built now.
"The issue for us was that a gas cracker only gives you ethylene and polyethylene [PE] and their derivatives … We may add an extra furnace for gas in the future, but for the moment it will be large naphtha furnaces, so we can get the building blocks that are in demand," said Skelley.
"If you want to develop manufacturing, you have to have the base pieces in place, and those are not only polymers … The thing about Egypt is that there is a huge drive, because the population is growing very fast, and the challenge of [President Abdel Fattah] Al-Sisi's second term is that the country needs to manufacture more and import less. Unless projects like TPC are built, manufacturing won't be possible; it will remain what I call an assembly economy."
DOING BUSINESS IN EGYPT
Skelley said the Egyptian government is fully behind the project as a key part of its Suez Economic Zone plans, which could become a chemicals hub like those in Jurong Island in Singapore or Antwerp-Rotterdam-Amsterdam (ARA) in northwest Europe.
However, Skelley said there are two complications when it came to doing business in Egypt. Firstly, all licence agreements for the plants need to be done under Egyptian law and, secondly, the bureaucracy surrounding customs and port deliveries.
Carbon Holdings hired in January Kuwait-headquartered Agility Logistics to assist it overcoming the second complication.
"Agility's key role is that we don't get port congestion, that we get stuff through customs and don't get held up at ports. We are putting in place a number of mitigation strategies to deal with what I call problems of doing business in Egypt. You have to get there and engage with national agencies," said Skelley.
"Most of our kits for construction will come to the Port of Adabiya, and this will be large-size pre-fab stuff that needs to get down the road to the project. The reality is that you have to reinforce bridges or roads, and by working with the Egyptian bureaucracy that has happened. We are spending a lot of time in the periphery to make sure the contractors will be able to work on the site."
Founded by Basil El-Baz in 2008, Carbon Holdings already operates a polypropylene (PP) plant in Egypt as well as an ammonium nitrate (AN) facility.
EGYPTIAN EXPATS COMING HOME
One thing TPC will not lack, said Skelley, is qualified professionals from Egypt to run its plants. Most of them are currently working in plants across the Middle East and Carbon Holdings has already got a large amount of CVs (resumes) applying for the future jobs at the site.
During construction, TPC could employ 15,000 to 18,000 workers, while once online the facilities would employ around 3,000.
"These employees [currently in the Middle East] will bring back thousands and thousands of hours running plants. One of the reassurances that our lenders have taken is that we are going to have a pretty experienced workforce," said Skelley.
"The key thing here is indirect jobs. Once you establish a chemicals hub around TPC, the numbers of jobs you can get in associated petrochemicals industries gives you a multiplier factor: those would be serious numbers."
Before being headhunted by El-Baz as CPO at Carbon Holdings, Skelley spent time as projects advisor at UAE-headquartered Crescent Petroleum, and prior to that worked at the olefins division of European petrochemicals major INEOS.
He has also worked at UK-headquartered BP Chemicals as infrastructure manager.