November 19, 2014
REACH appoints Andrew Croft as new Deputy Chief Executive Officer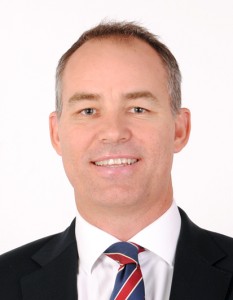 In continuation with our efforts to strengthen REACH business expansion, REACH has appointed Andrew Croft as REACH Deputy Chief Executive Officer.
Prior to joining REACH, Andrew was the Managing Director, Middle East and Africa of Allegis Talent2 International. He also worked for the company's office in Brisbane, Australia.
Moreover, Andrew occupied various senior consultancy and recruitment positions at Hudson, Tuckwell Recruitment and Hamilton James & Bruce in Brisbane prior to joining Talent2.
"It is essential for REACH to have the right leaders in place to maintain its strategic position after a very productive year which has seen us hit our highest outsourcing and recruitment goals . Andrew's proven track record, especially in Recruitment Process Outsourcing, makes him a vital cog in our growth plans. We warmly welcome him to the REACH family and look forward to his valuable contributions to the company," said Malik Melhem, CEO REACH Employment Services,
We aim to achieve together our ambitious goal of expanding REACH presence into new industries, geographies and market segments.