March 18, 2013
Gulf Capital Sponsors Operation Smile UAE Conference in Abu Dhabi
Operation Smile UAE announced today that it will be organising a three-day vital cleft care conference in Abu Dhabi next week for Speech and Language therapists from the region, with the support of Gulf Capital, the leading Abu Dhabi-based alternative investment firm in the region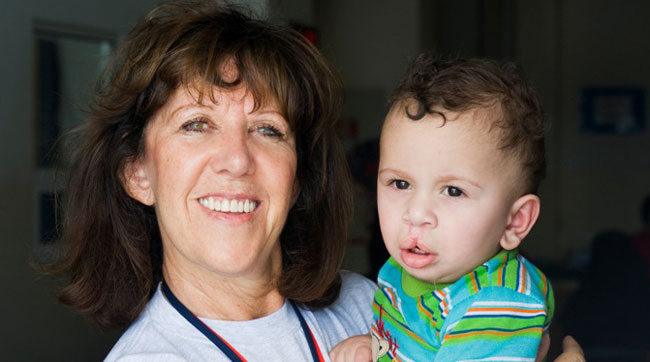 The Abu Dhabi conference aims to prepare regional therapists for follow-up care following cleft lip and cleft palate operations.
Morag Cromey-Hawke, Executive Director of Operation Smile UAE, said: "Raising funds and awareness about the plight of children with cleft palates and facial deformities is a top priority for the team at Operation Smile UAE, but so is each child's follow-up care, and the conference next week aims to equip Speech and Language Therapists with the knowledge and tools required to improve speech in children post operations."
The three-day Abu Dhabi conference which is sponsored by Gulf Capital will run from the 22nd to 24th March 2013.
Dr Karim El Solh, Chief Executive Officer of Gulf Capital, said: "The hard work that is going to support children born with cleft lips and palates and the comprehensive approach that Operation Smile UAE is taking to this issue, creates a positive difference in the lives of these children and their families. Gulf Capital is delighted to be able to support Operation Smile UAE in this worthy cause."
The aim of the conference is to increase the knowledge and expertise of therapists within the UAE and Gulf region, fostering self-sufficiency and sustainability, helping to ensure best practices in patient care. This comes in preparation of an international mission that is planned for the UAE later in the year, where local and international surgeons, doctors, pediatricians, nurses, speech therapists and other volunteers from the medical and non-medical community will come together to change forever the lives of children born with cleft lips and cleft palates.
Topics covered at the conference will include basic concepts of cleft lip and palate disorders, common hearing and feeding problems, clinical assessment, screening and evaluation methods, possible causes of developmental speech and language problems and detailed methods of improvement for cleft patients.
Speech and Language expert, Oruba Odeh M.A. from King Abdulla Medical City in the Kingdom of Saudi Arabia, will lead the conference. Oruba has extensive knowledge in developing SLP materials in both English and Arabic. Essential input will be provided by Dr Mahmoud Bataineh, Head of Plastic and Reconstructive Surgery at Al Basheer Hospital in Jordan who is also the Medical Director of Operation Smile Jordan.
This conference was developed as a direct result of requests from UAE-based SLPs, who were interested in volunteering for Operation Smile, but had little or limited knowledge and experience in dealing with cleft conditions.
As such, the UAE-based Operation Smile team began an educational initiative to help develop the knowledge and experience of medical professionals locally and within the region.
This month's conference will be the first of many which will highlight different areas and specialties in the continued care of cleft patients, such as dentistry, plastic surgery, nursing care and anesthesiology.
 To register interest in attending this month's conference please contact:
Dr. Rana Ismail at Operation Smile UAE's Office.
Office:  009712 658 4790
E mail: medicalvolunteers@operationsmileuae.ae