February 13, 2013
Gulf Capital Invests in Majority Stake in OCB Oilfield Services
Gulf Capital, one of the leading and most active private equity firms in the Middle East, announced today that it has invested in a significant majority stake of OCB Oilfield Services FZCO("OCB"), the leading Oil & Gas crew supply and related logistics provider in the Middle East, South East Asia and Africa. OCB is specialised in supplying rig crews to offshore Oil & Gas drilling companies. This latest investment is part of Gulf Capital's increasing focus on the offshore oil and gas industry, a fast growing sector where it is actively involved.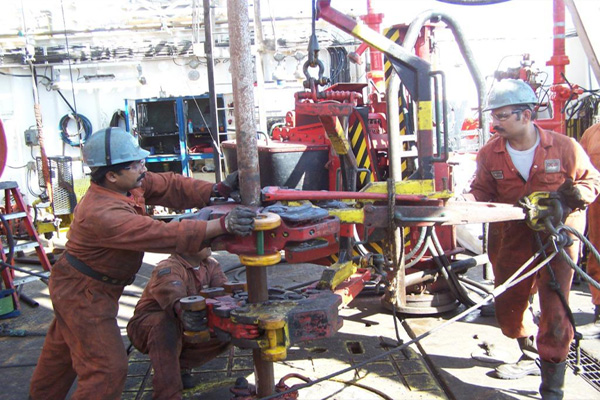 Commenting on the successful investment, Dr. Karim El Solh, Chief Executive Officer of Gulf Capital said: "This strategic acquisition in an Oil & Gas services market leader, with significant prospects for growth organically and in new markets, is in line with Gulf Capital's strategy of investing in market leaders in defensive and fast growing sectors in the region. OCB is the number one company when it comes to this niche market of outsourcing crew and providing logistics services to Oil & Gas drilling companies in the Middle East, South East Asia and Africa. It has grown rapidly in recent years, with an impressive list of clients. Its upward trend is expected to continue as offshore Oil & Gas drilling activities increase significantly in the future."
With operations in the UAE, India, Indonesia, Saudi Arabia, Qatar, Thailand, Brunei, Singapore, Mozambique and Cameroon, OCB provides its clients with fully outsourced human resource solutions, including hiring and managing all personnel on a rig, managing payroll, performing medical check ups, providing training, supplying working gear, obtaining work permits, travel visas, insurance, organising air travel and other logistical services.
Mr. Vaibhav Kanade, Founder and CEO of OCB, said: "I am excited at the prospects of the new partnership with Gulf Capital. As OCB embarks on an aggressive regional expansion, the funding and support of Gulf Capital will be instrumental in helping us achieve our ambitious regional growth plans. I look forward to Gulf Capital's active participation on our Board and to its contribution to the company's strategy, operational improvements, financing and regional expansion. Gulf Capital's investment in OCB is a strong demonstration of the firm's confidence in our operation, strategy and our future growth plans."
Recent Oil & Gas discoveries and announced exploration drilling programmes in Mozambique, Tanzania, and Kenya in addition to further penetration of the South East Asia market (Thailand, Brunei, and Malaysia) offer significant incremental growth upside as OCB currently serves approximately 20% of the estimated 35-40 significant offshore rig operators globally.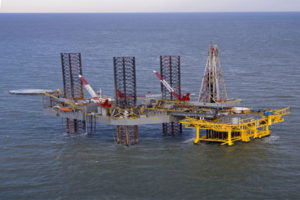 The global market for offshore crew supply and related services (excluding North America) is estimated to be in excess of USD 1 billion annually. This includes crew supply to the different rig types; jack-ups, semi-submersibles, platforms, tenders, drillships, drillbarges and inland barges. In the Middle East, South East Asia and Africa region, the sector is expected to witness double digit growth over the next five years, in line with significant increases in offshore Oil & Gas production and capital expenditures. According to industry experts Douglas Westwood, offshore Oil & Gas production in the OCB's key Middle Eastern markets of Saudi Arabia, Qatar and the UAE is forecasted to increase significantly over the next several years growing by a compounded annual growth rate of 4.6%, 7.2%, and 5.6%, from 2010-2017, reaching 3.5 million, 3.8 million and 2.0 million barrels per day in those three markets respectively. Douglas Westwood also forecasts the Middle East offshore Oil & Gas industry to witness significant capital expenditures over the next several years, growing at a compounded annual growth rate of 6.5% from 2010 to 2017 to reach US$ 8.3 billion, with Saudi Arabia, Qatar and the UAE growing at compounded annual growth rates of 9.3%, 3.6% and 3.3% respectively. Rig and crew, the largest component of offshore expenditure, is forecasted to grow at an annual rate of 6.8% from 2010-2017 in the Middle East. This expansive growth in OCB's core markets will drive increased opportunity.
Mr. Richard Dallas, Managing Director Private Equity at Gulf Capital, said: "This presents OCB with a significant opportunity to grow in the medium and long-term within both its core addressable markets and new un-penetrated markets. We will be working with the management team at OCB to diversify the company's contract mix beyond its existing focus on jack-up rigs, and to expand its offerings to ancillary services including catering services, crew training and crew management for offshore production, storage, and construction platforms, onshore Oil & Gas drilling operators, and onshore production and construction platforms."
Mr. Richard Dallas concluded: "The OCB investment gives Gulf Capital increased exposure to the growing offshore Oil & Gas service industry. OCB is ideally positioned to become the premier crew management company in the Middle East, South East Asia and Africa. Gulf Capital will work closely with OCB's management on expanding this platform across the region via organic growth and acquisitions. Scale and geographic diversity are key to long-term success. We expect an uptake in offshore drilling activities over the next 5 years as we believe 2012 was within the early stages of a growth cycle in the exploration and production space".
OCB is headquartered in Dubai and was founded in 1999 by its Chief Executive Officer, Vaibhav Kanade, who will remain as CEO, co-owner of the Company and member of the Board of Directors.
Gulf Capital's portfolio of private equity investments now comprises an array of defensive investments in the oil and gas, water, power, healthcare and service sectors.