February 04, 2013
Gulf Capital Funds The Education Of 100 Underprivileged Children In Turkey
As part of its commitment to support the provision of quality education in the communities it operates in, Gulf Capital, a leading and the most active alternative investment firm in the Middle East, today announced that it will sponsor the education of 100 underprivileged children at the Educational Volunteers Foundation of Turkey (TEGV). TEGV is a non-profit and non-governmental Turkish charity organization founded in 1995 with the aim of supporting the primary education in Turkey.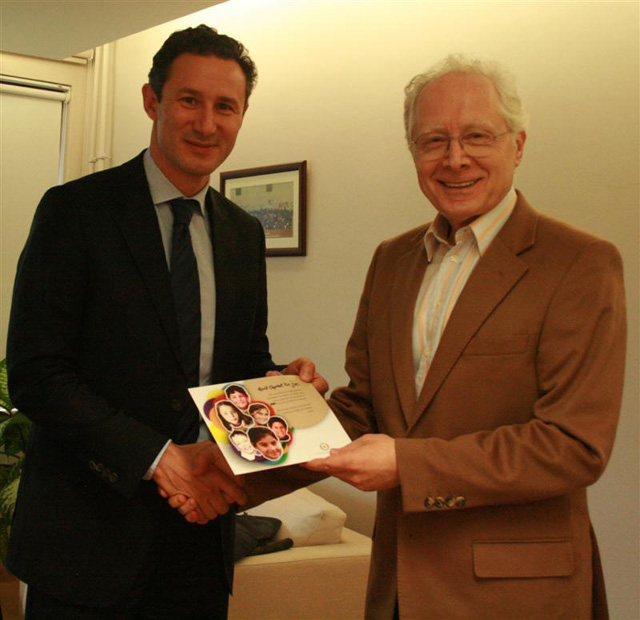 The sponsorship of the education of these children, who are between the ages of 6 -16 for the academic year 2013, is part of the Gulf Capital's Corporate Social Responsibility (CSR) programme which aims to make a difference in the lives of people in the MENA and Turkey region through initiatives in healthcare, water, food, and education, with the latter in particular, being one of the key components of the Firm's CSR drive. So far the Firm has sponsored the education of 324 children across the Middle East since the launch of its corporate social responsibility programme two years back.

Dr Karim El Solh, CEO of Gulf Capital said: "Gulf Capital is delighted to be supporting TEGV through funding the education of these children. Children are the cornerstone of communities, and Gulf Capital puts top priority on giving back to the areas where we live and work in through its various CSR initiatives in education, healthcare, water, and food. Even small contributions go a long way to change the lives of underprivileged children and orphans to the better, and we would like to play an active role in this. The work of TEGV is worthy and valuable and will certainly go a long way in helping many underprivileged children to build a bright and prosperous future for them."

TEGV Chairman, Mr. Oktay Ozinci said: "Primary education is a very important factor for being successful in life. We would like to thank our individual and corporate donors who support the basic education of our children. We deeply appreciate the support we have received from private organizations like Gulf Capital, who are keen to provide a better future to next generations. The generosity of Gulf Capital underscores their commitment to our community and their willingness to invest in a better future for our region."

Walid Cherif, Co Managing Director of Gulf Credit Partners, the credit and mezzanine arm of Gulf Capital, said: "We have recently entered into the Turkish market, and as a good corporate citizen, Gulf Capital re-invests in the communities in which it operates in. We wanted to end our CSR drive for 2012 with an initiative that would really matter and help in fulfilling the dreams of these children. The work of TEGV is not only moving, but truly outstanding. We are very much encouraged to see that TEGV is giving these pupils the opportunity to participate in nation building activities like everybody else."

TEGV's educational activities involve programs aimed at developing life skills in children by using child centered educational methods. The aim of the educational activities is to provide an opportunity for every child, who has very different sets of skills, to get to know themselves better and become aware of their abilities by the help of a well-rounded education support given in active learning environments. The educational activities are prepared in line with the developmental level of 6-16 year olds and implemented in semester periods.

Gulf Capital's support is in-line with the Firm's ongoing commitment to invest in significant initiatives that contribute to the social welfare of its communities. In 2012, the Firm and its employees co-sponsored the Operation Smile UAE mission in Jordan. The mission provided 120 free, corrective surgeries to children born with cleft lips, cleft palates, and other facial deformities in the country. This year, the Firm has been working alongside government organizations and non-profit, Non-Government Organizations (NGOs), such as the Abu-Dhabi based Emirates Foundation for Philanthropy, Abu Dhabi Music and Arts Foundation (ADMAF), and the Red Crescent Society, to support their various community projects.