October 08, 2012
Operation Smile UAE Gives Hope to 73 Children in Jordan
The most recent mission of Operation Smile UAE, co-sponsored by Abu Dhabi based Gulf Capital and currently underway in Jordan, has so far conducted free corrective surgeries on 73 children born with facial deformities, including cleft lips and cleft palates. Other more complicated cases will be operated on by the international and Jordanian medical team of volunteers following further investigation and treatments.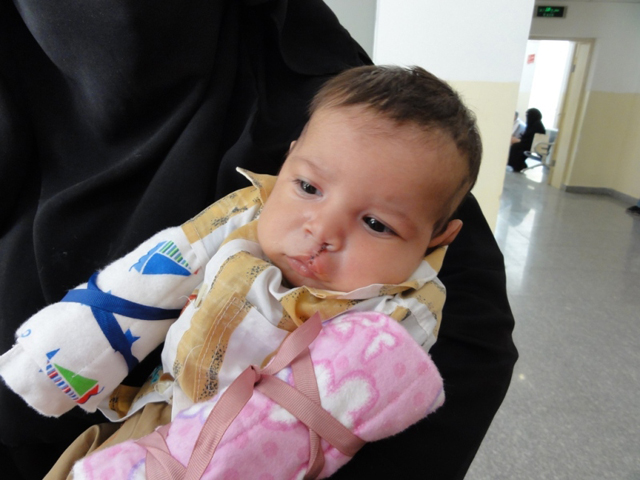 The 45-strong member mission, all of whom are volunteers, flew to Jordan from the UAE and other parts of the world at the end of last week, to join Jordanian volunteers in offering life-changing surgeries to these children and their parents.
"I can happily report that all of the procedures went well, and parents and children are joyful," said Morag Cromey-Hawke, Executive Director of Operation Smile UAE, from Jordan. "We had single surgeries for children with cleft lips and cleft palates, but in some cases more than one procedure to benefit the child had to be done." 
Operation Smile UAE is the initiative of the patron of the UAE chapter of the global charity Operation Smile, Her Highness Shaikha Al Yaziya Bint Saif Al Nahyan, wife of Minister of Foreign Affairs, his Highness Shaikh Abdullah Bin Zayed Al Nahyan. Since its inception 18 months ago, the UAE Charity has brought "Smiles" to over 550 children through the funding of six different missions around the world including Morocco, China, and the Philippines.
Three medical volunteers from the UAE, including Dr Simon Chummar, Oral and Maxillofacial Surgeon from NMC Specialty Hospital in Dubai, Dr Simon Malek, Paediatrician at City Hospital in Dubai and Marilyn Parro, Recovery Room Nurse at Al Ain Hospital were also on the mission.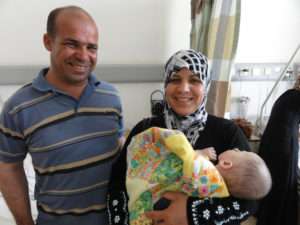 Morag Cromey-Hawke added: "Children who are born with a cleft lip or cleft palate are faced with challenges many of us cannot ever imagine. From simply not being able to be properly fed, which could be life-threatening for a newborn, to being laughed at and teased in school or even suffer total rejection from parents or loved ones who do struggle to understand their child's condition, children born with facial deformities can sometimes endure lifetime shame and social exclusion. This shouldn't be the case,"
Operation Smile UAE gives hope to these children and their parents by offering free surgeries and follow-up treatments. This is made possible through the generosity of the local community, both individual and corporates. The Jordan Mission was co-sponsored by Gulf Capital which launched an employee matching scheme to raise funds for these surgeries. The Firm and its employees raised funds to support 120 surgeries in the Jordan mission. For every "Full Smile", or the cost of a surgery donated by employees, Gulf Capital matched it with an equal donation.
Dr Karim El Solh, Chief Executive Officer of Gulf Capital said: "Corrective surgeries for children born with cleft lift and cleft palates give children a new smile but, more importantly, offer them a new way of life which, for most of them is life-changing. It is very rewarding to see Gulf Capital employees, their families and friends, come together to support this noble and worthy cause, and the efforts of the UAE Chapter of the international organisation. Knowing that Operations Smile UAE will bring 120 "Smiles" to these children and their families in Jordan is gratifying to all of us at Gulf Capital."
Gulf Capital's donation contributes to approximately a third of the Jordan mission's total cost. Other costs include equipment, training costs, travel expenses, costs, operation theatres, etc.
The Mission will also train resident surgeons, pediatricians, nurses, speech therapists and other volunteers from the medical and non-medical community from Jordan and around the world to ensure that the good work will be sustained around the world.