October 08, 2012
Gulf Capital Acquires Med Ray, the Leading Medical Diagnostic Company in Jordan
Gulf Capital, one of the most active alternative investment firms in the Middle East based in Abu Dhabi, announced today that its portfolio company, Techno Group Investment Holdings (Techno Group-"TGIH"), has acquired a strategic stake in Med Ray, Jordan's premier diagnostic imaging centers company.  This latest acquisition is part of Gulf Capital's broader strategy to continue its investment programme in the fast-growing regional healthcare sector.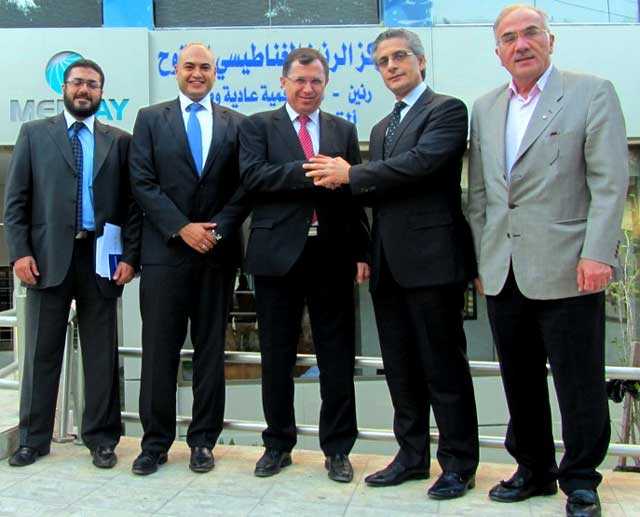 Gulf Capital already owns a controlling stake in Technoscan, the largest diagnostic imaging centers company with centres spread across the region. With this new acquisition, Techno Group will be operating 21 diagnostic imaging centers across the Middle East.  This will confirm its status as the largest regional chain of diagnostic imaging centers in the Arab region.
Jordan is a major health care hub in the Middle East that is ranked 11th worldwide in the quality of healthcare charts and 6th in terms of its attractiveness as a medical tourism hub. It boasts a highly qualified medical workforce and some of the best health care facilities in the Arab World.
Commenting on the successful acquisition, Dr. Karim El Solh, Chief Executive Officer of Gulf Capital, said: "This new acquisition of Med Ray in Jordan is in line with our strategy of growing our portfolio companies both organically and through bolt-on acquisitions, while expanding our geographical footprint. This latest acquisition cements Techno Group's leading position as the premier diagnostic imaging company in the Middle East. With 21 centres and growing, Techno Group gives Gulf Capital exposure to the fast-growing Arab healthcare market."
"The growth opportunities in Jordan that are accentuated through regional medical tourism ensure that Techno Group is ideally positioned to benefit from the fast-growing Jordanian healthcare market. This latest investment is in line with our focused approach of investing in fast-growing yet defensive sectors such as healthcare which clearly benefit from the regional population boom, increased standard of living, improved health awareness, increased government spending and a maturing health insurance sector,"  added Dr. Karim El Solh.
Richard Dallas, Managing Director of Private Equity at Gulf Capital said: "Gulf Capital seeks to invest in market-leading healthcare companies that reduce healthcare costs, increase quality of care or service, enable payers and providers to improve efficiencies, and demonstrate proven business models with strong unit-level economics. Med Ray is a company that meets all our healthcare investment criteria. We are working closely with Techno Group's leadership to further expand our platform across the region, and to create carefully selected strategic partnerships and secure attractive acquisitions to support this growth."
Nabil Kassem, Managing Director of Operations at Gulf Capital and Techno Group interim CEO, remarked: "The acquisition of Med Ray reflects the strong financial health of Techno Group and the strength of its operations. Med Ray, the premier provider of diagnostic imaging services in Jordan, is extremely well run and is a synergistic acquisition for Techno group. It will allow Techno Group to address the needs of the medical tourism market with patients from Iraq, Libya, Sudan, Yemen and Europe."
He added: "Techno Group has now become the leading employer of diagnostic imaging professionals in the private sector across the Arab World, and one of the largest buyers of radiology equipment in the region. In the coming months, we will hold substantive discussions with all the major medical imaging technology suppliers to define modes of collaboration that would further enhance Techno Group's ability to expand its operations and serve its patients better."
Dr Ihsan Hamarneh, Founder and Managing Director of Med Ray concluded: "The acquisition of Med Ray by Techno Group strengthens Med Ray's position and gives it the ability to rapidly expand its presence across Jordan and beyond. With Techno Group supporting us, we will continue to invest in great medical talent and advanced technology to offer a highly differentiated quality of service to the Jordanian patients and to patients from the neighboring countries."